Connecting the Dots With Transportation
Most businesses that utilize RBW Logistics' drayage services are manufacturers. One thing in common for most manufacturing plants is that they usually don't have the storage space for their parts and products. They may need it at a moments notice however, so a nearby solution is a must. Whether you need transportation of raw materials going to the plant, or finished goods coming from, we can carry the load.
On the front end of the process, manufacturers need parts from their suppliers just in time, to keep the machines running and meet demand. On the back end, there may be an excess of supply and need somewhere to put it until a big order comes in. With nearly 15 trucks and numerous trailers to service the area, we can help alleviate this headache quickly.
Our service area for drayage transportation is 100 miles from any of our locations. The final destination of a product however, outreaches these limitations. That's okay. We have good relationships with freight carriers across the country, providing time and costs savings with our brokerage service.
A change in shipping plans is no problem. We can add, subtract or redirect loads based on any circumstance. Shipping yard management is an important part of the RBW Logistics formula.
Learn more about how RBW Logistics can help with your transportation needs:



---
Freight Services Puzzle: In the Eye of The Storm
One thing we've learned from being in this business forever is that the devil fools with the best laid plans. Case in point – the weather. See if you can deal with it and bring this shipment home. Don't draw on your screen.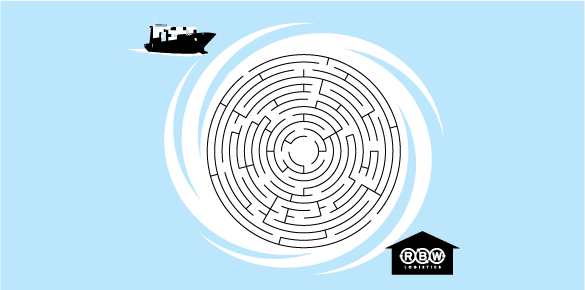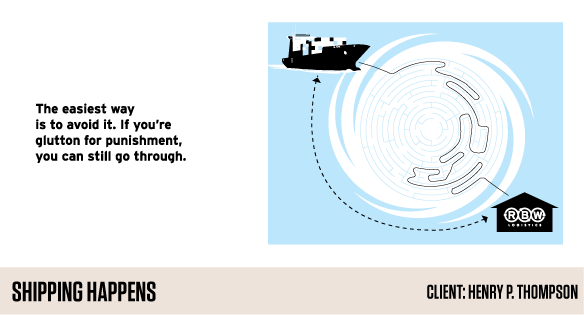 When product comes from overseas, the situation can be a lot different from the time it leaves until the time it arrives. One really nasty example of this was Hurricane Katrina. When Henry P. Thompson's tea shipment left, all was clear. However, as it approached its destination in NOLA, it was obvious that was no longer a viable port. Within days, RBW worked with HPT to reroute to our facilities, saving our client from dealing with the storm by avoiding it altogether.