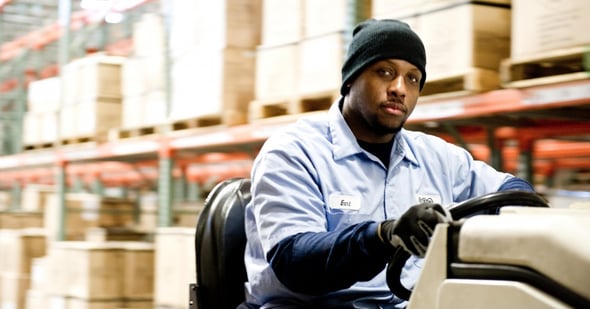 We Have A Solution
What is Supplier Pull Management TM? Well, you can always accept the mundane & conceptual definition, but we feel that it is something different, something significant, something more. RBW Logistics has over 15 years experience of implementing & executing successful supplier managed programs, transitioning a smarter supply chain from concept to reality.
Many companies express interest in supplier pull management, but have troubles getting it from a concept to reality. Making something from nothing is hard to do, however; you don't have to…We can build it for you! RBW Logistics understands that you need something scalable, a program that can grow with your business needs. We look at every situation differently, it's definitely not a "one size fits all" idea. First off, we would like to clear up a few misinterpretations of what many believe Supplier Pull Management really is. A successful program:
Has NO Sarbanes-Oxley issues
Has NO corporate FICAP classification concerns
Is NOT consigned inventory
Is NOT too difficult or costly to implement
Has a number of benefits for both the manufacturers and suppliers
In reality, Supplier Pull Management TM is defined as better planning and supply chain visibility. A few of the benefits include immediate positive cash flow, virtual elimination in overall lead time and reduced costs. For a full list of benefits for both the manufacturer and supplier, click here.
Supplier-Pull Management TM Puzzle: Keep Everything Balanced
Logistics demands precise measurement of receipts, deliveries, and inventory. Your challenge: determine how many clubs, diamonds, or spades it takes to bring balance to the last scale.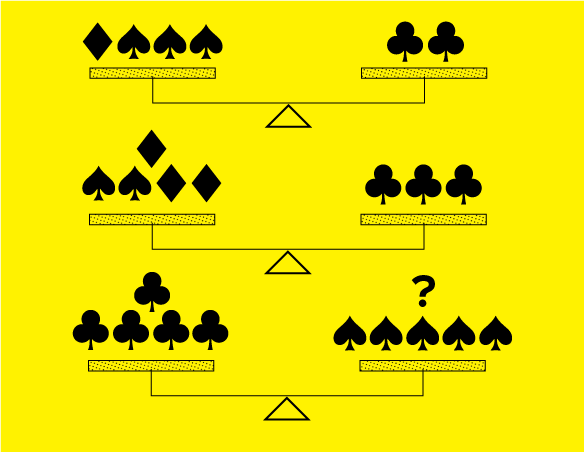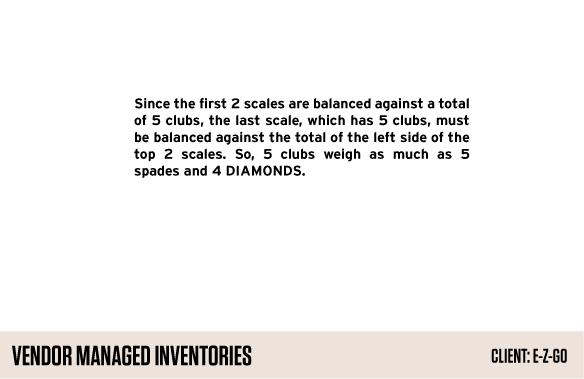 Nylon-6 fiber, know what that is? We didn't either, until Shaw Carpet told us about their logistical problems in handling its recycling. Nylon-6 fiber, when recycled, is indistinguishable from virgin N-6 product, from which most carpets are made. Shaw operates the only Evergreen Nylon Recycling Center in the world. RBW handles all inbound carpets for reuse, making sure fiber and moisture content are acceptable, and removing all debris and metal objects prior to sending the clean materials to Shaw.