Are You Curious About Our Process ?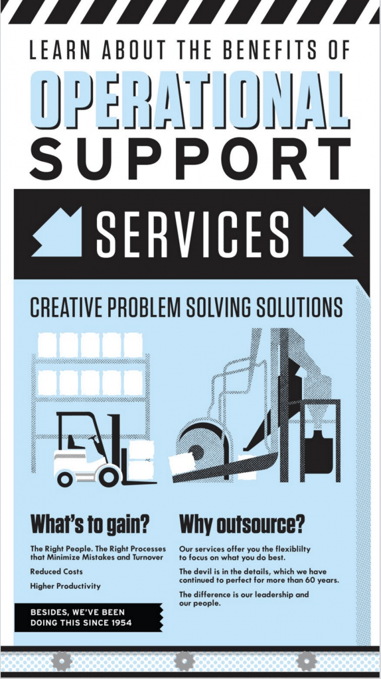 Businesses are always searching for a better way to do things and become more efficient to reduce costs. In the world of manufacturing, everything is done on a grand scale. It's easy for a small detail to get overlooked in a sea of information. In such a rapid and high – volume business, small mistakes and inefficiency can become huge issues fast! It can become so overwhelming and dizzying that you don't know where to start or how to solve a problem. Sometimes it takes someone with an observant eye and different perspective to notice those small details of inefficiency in your operations that can cause huge problems over time. It's a race to keep up with your competition and the ever – changing marketplace.
Do you want to fall behind your competition or do you want to stay on the cutting – edge of managing your supply chain?
Are you ready to have a lean, responsive, and smarter supply chain or do you want to do things the old way?
Don't fall behind the competition. Don't become complacent with your supply chain.
Solve the logistical challenges that others simply cannot.
With over 60 years of experience in creating a smarter supply chain, RBW Logistics has the knowledge to help get you on the right track.
The main reason we are successful is not because of warehousing or transportation. It's because we solve the supply chain headaches of our clients. RBW Logistics provides insight and strives to add value for our customers. We have become skilled in looking down the road and solving future obstacles before they arise.
At RBW Logistics, we like to use our brand of "creativi-tea" to push your business forward. An excellent example of our value-added services is a U.S. based tea manufacturer. We were warehousing their tea when they decided to expand their product lines to offer more exotic mixes. Rather than shipping blends to a secondary location, a custom tea blending machine was built at our facility to blend the tea.
The result for our client was increased profitability for our client and 40,000 pounds of tea blended daily.
Also, if you're currently struggling with the way operations are running, we are good at analyzing the situation and providing insight to make your business more efficient and profitable. Each member of our professional services team utilizes his hands-on operational experience as engineering, warehousing and distribution professionals to provide the advice you need.
Learn more about how RBW Logistics can help with your supply chain strategies: