Packing & Kitting
Surely everyone has heard the saying that "The whole is greater than the sum of it's parts". Well in many instances, the companies we work with see it the same way. A lot of products can be sold separately, yet sometimes have greater marketability as a part of a larger idea. This can be done in a number of ways, whether that is by building a kit, display assembly or tray & multi-packs.
We've had a lot of experience in this arena. Here are some examples of kitting services provided in the past:
Packaging two or more products into a single case
Seasonal packaging of existing product
Blending tea for Henry P. Thomson
Assembling ball-washing kits for a local golf cart manufacturer
RBW Logistics can also help with your promotions and product displays. Often times, you'll see these displays set up at the front of retail and grocery store aisles, promoting specific items within a company's product line. As seasons change, so do the promotion displays, and we are here to help put the pieces together.
That's what packaging is all about. At RBW Logistics, we're very familiar with the demands placed on manufacturers to fulfill orders during seasonal promotions. We're very comfortable with those demands as well. We offer packaging services to go along with distribution, to work as a one stop shop when speed to the market is critical. So, whether it's back to school season or flu season, we can handle your packaging needs.


---
Case Study
Kitting can be defined and carried out in a number of different ways. Putting a combination of different parts together as a single kit, or consolidating individual cases into a larger case are good examples. Local food manufacturers such as Hormel Chili, Bumble Bee Tuna and Castleberry's, who looked to service wholesale markets, asked RBW Logistics for help. Utilizing our workforce, sealing, packaging and relabeling machinery, we were able package a quality product on time, ready for distribution.
---
Value-Added Services Puzzle: A Logistical Impossibility?

We're in our fourth generation of family ownership at RBW Logistics, so we've had to move a lot of stuff. See if you can move only two bars to make another glass which the tea bag is outside of.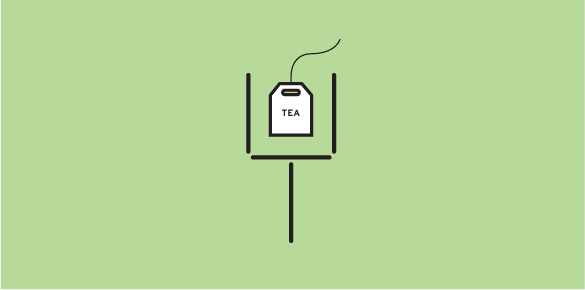 Just like the solution to this puzzle, sometimes pushing your business forward simply requires making a few smart moves. While we were warehousing tea for Henry P. Thomson, they began to expand their product lines to offer more exotic mixes of tea. Rather than ship the tea to a secondary location, Henry P. Thomson built a custom tea-blending machine at our facility and outsources blending duties to us. We fondly refer to the machine as "Mr. Tea." The result: increased profitability for HPT and 40,000 lbs. of tea blending a day for RBW.