It's All About Location
When deciding the best place for an effective distribution of your product, it's all about location, location, location. You want to pick a spot that is in the center of it all. Somewhere that will cut down on transit times and freight costs, allowing your company to become lean and more profitable. Considering that nearly 70% of the United States' population is located east of the Mississippi River and 44% is best serviced from the southeast, Savannah, Charleston, and Augusta, GA become prime targets for a distribution center.
Once you've decided where to set up shop, it is crucial to put the right plan in place. The location is useless if you don't have the right processes and infrastructure to make it effective. In RBW Logistics' 60 year history, we've learned a lot about getting from point A to B. Most importantly however, we've learned how to do it the right way. With tremendous experience in setting up, implementing and successfully executing a distribution center for various clients, RBW Logistics can help your business get the right product to the right place at the right time.


---
Warehousing Puzzle: Space Out of Nowhere

One of our favorite pastimes is handling a space crisis quick, fast, in a hurry. See if you can create some extra space above by moving three lines to make 7 boxes out of the 5.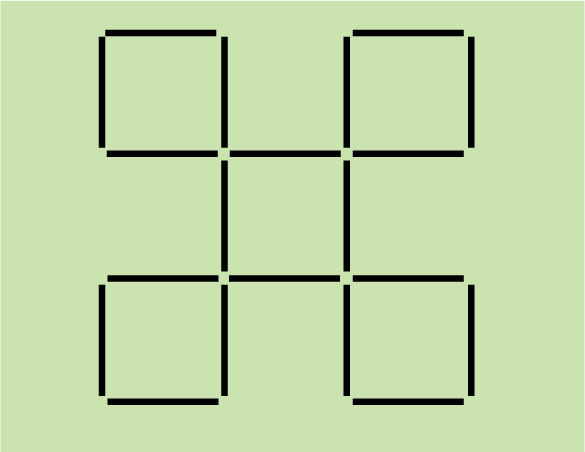 A major manufacturer of household cleaners was consolidating one of its facilities near Augusta. Unfortunately, their warehouse was not ready for the additional inventory, and they were beginning to have problems fulfilling orders due to space, labor, and trucking shortages. Within two hours of a phone call, we had our trucks at the manufacturer's facility and, for the next four weeks, handled the warehouse over-flow until the consolidated facility was up and running.